| | |
| --- | --- |
| Posted on 3 March, 2018 at 7:10 | |
I have just finished reading "The Little Book of Hygge", by Meik Wiking, the CEO of the Happiness Research Institute in Copenhagen. Here is an excerpt about his book:
"The Danish word hygge is one of those beautiful words that doesn't directly translate into English, but it more or less means comfort, warmth or togetherness.
Hygge is the feeling you get when you are cuddled up on a sofa with a loved one, in warm knitted socks, in front of the fire, when it is dark, cold and stormy outside. It is that feeling when you are sharing good comfort food with your closest friends, by candle light and exchanging easy conversation. It is those cold, crisp blue sky mornings when the light through your window is just right.
Denmark is the happiest nation in the world and Meik puts this largely down to them living the hygge way. They focus on the small things that really matter, spend more quality time with friends and family and enjoy the good things in life. The Little Book of Hygge will give you practical steps and tips to become more hygge: how to pick the right lighting, organise a dinner party and even how to dress hygge, all backed up by Meik's years' of research at the Happiness Research Institute in Copenhagen.
This year live more like a Dane, embrace hygge and become happier."
As I began to read this book, I was quite pleased to recognise that I have always welcomed an element of hygge (pronounced "hoo-gah" ) into my life. From my desire for ambient lighting, to my preference for smaller and more intimate gatherings, to my very well established love of hot drinks and the smaller pleasures in life. I'm not too bad at looking after myself when push comes to shove, and that element of hygge has saved the day on a number of occasions.
Over ten years ago I moved to East Devon with a partner. We bought a caravan together for £200, and we were ready to face our futures together. Unfortunately, the relationship came to an end after a year in our caravan. With my elderly horse, Bobby, living on the same farm as the caravan, plus a college qualification to complete, I was staying put. But living alone in a small and thin-walled little bubble, can be a very different experience. With my course to complete, and the wounds from a relationship breakdown to heal, I could have caved into the pits of despair. I remember seeking solace with Bobby. My face pressed into his thick coat, and my arms wrapped around his neck, I would breathe in deep that unmistakable aroma of horse. I would feel my pulse lowering and my worries and fears slipping away. Bobby's wonderful, big, friendly character in the shape of a snuffley muzzle, floppy mane, big and black but greying body, was all I ever needed to collect my thoughts and gain a more grounded perspective. Thanks to him, I could carry this perspective back with me into my little home, and then cultivate a cosiness that anybody would be proud of. I would fill my space with the company of music, or even sort out old clothes and do fancy dress in front of the mirror. I had nostalgic nights reading through old diary entries or looking through photographs… I remember a remarkable evening of preparing a candlelit meal for myself while the caravan was wrapped in a whirlwind of gales. That was a hyggalig (hoo-gah-lit) time.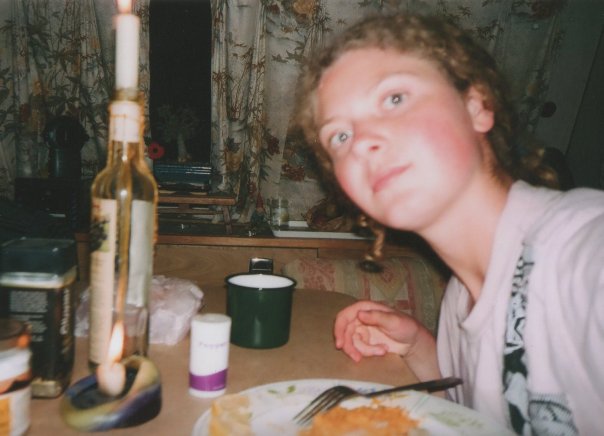 All of this was a restorative means of nurturing myself. I've worked on this over the years, and apart being down on hygge points for my minimal use of candles (I fear I may be too forgetful and set fire to the place!), I would say i'm not too bad at the art of getting my hygge on!
So what has this got to do with horses? The hygge manifesto, put together by Meik Wiking, calls for us to really be present in the moment and fully engage with life. By achieving physical comfort, connecting with others, being grateful and creating a beautiful atmosphere, we can achieve hyggelig feelings. These are feelings of security and contentedness which arise from your sensory experiences. If you are a passionate horse lover and are reading this blog, you will be familiar with experiencing those feelings during certain horsey moments. Many sounds can be hyggelige. I am sure I'm not the only one who has deeply enjoyed the sound of horses slowly eating through fresh hay, perhaps in a large barn with the weather raging outside. This sound is especially satisfying if you are the one who provided the hay. May be you spent a while beforehand mucking out, wheeling the barrows of muck through driving wind and rain, then bedding up the area with a fresh and appealing soft surface of shavings or straw. The jobs of checking water troughs, tending to each individual horse, and then fetching large quantities of forage all led up to this moment- The moment where you can stop, relax, and listen to the satisfied sound of animals enjoying food, shelter, and company. 
I believe that a meaningful time with our horses - and other animals too - contains all of the ingredients of hygge. We can learn from our animals to protect ourselves from the alluring modern attitude of rushing towards our future without learning from the present. As we take this lesson on board, perhaps we can start to be more present in all of our interactions, fully immersing ourselves in the here and now.
We can actively craft the right atmosphere with our horses, setting the scene first. Just like picking exactly the right ambience of lighting to set the mood at home. I want to create an environment where my horses are content in each others company and have had all of their basic needs catered for in order to then be able to turn their attention to learning more and indulging their natural sense of curiousity.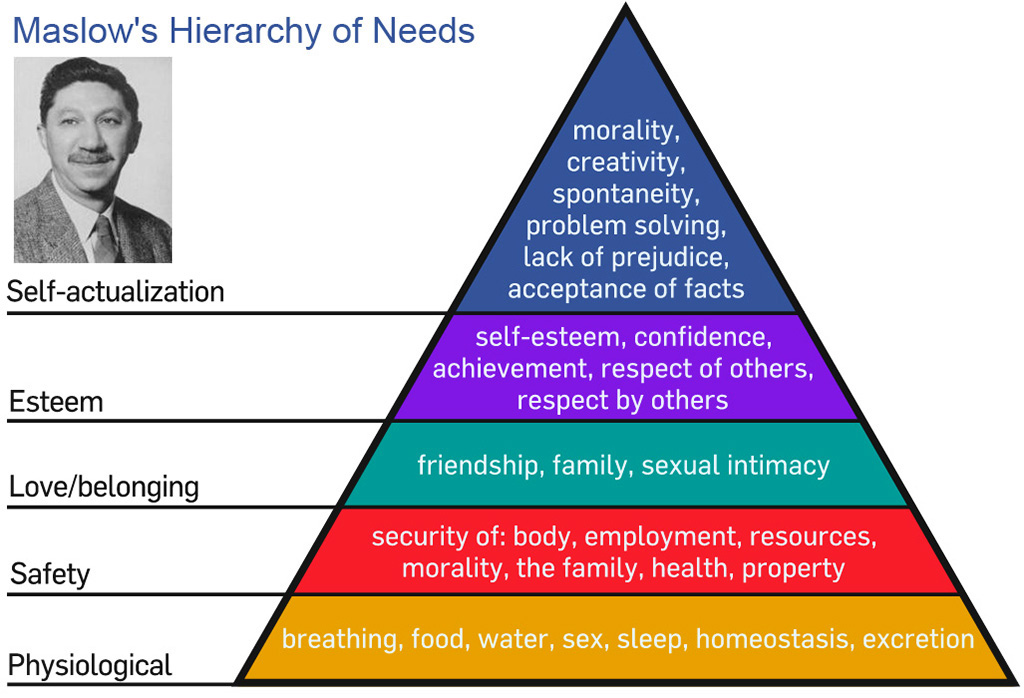 Hygge fosters a special way of being with your loved ones. There is an intrinsic link between relationships, hygge and happiness, which should be cultivated in our relationships with our horses as well. In 1943, the Russian-American psychologist Abraham Maslow developed a model called the pyramid of human needs and the theory that we must fill our needs from the bottom to the top of this pyramid. At the bottom are the physiological; food, water, sleep. These elementary needs must be met before we can see to security and safety (sometimes linked in with the elementary needs), and then to our social needs - the need for love and belonging. Without having these needs met we cannot move on to building our self esteem and self actualisation. For horses, I would go as far as to say that we can follow a very similar model. They have a need and a right for those same basic needs to be met, plus the second and third steps safety and of love and belonging. These needs should be met in a species-specific environment where horses have others of their kind who they can rely on to fulfil their social requirements. Only when these needs are fulfilled can we ethically begin to ask our horses to interact with us in ways which are not actually necessary for survival. When we carefully build on our horse-human relationship in this way, some of the extra activities we want to bring to the table can actually be of benefit and interest to our equine friends. For me, this might start with teaching problem solving games and confidence building activities using positive reinforcement. After this I might eventually begin to involve some riding out or walking out in hand as extra enrichment and exploration opportunities.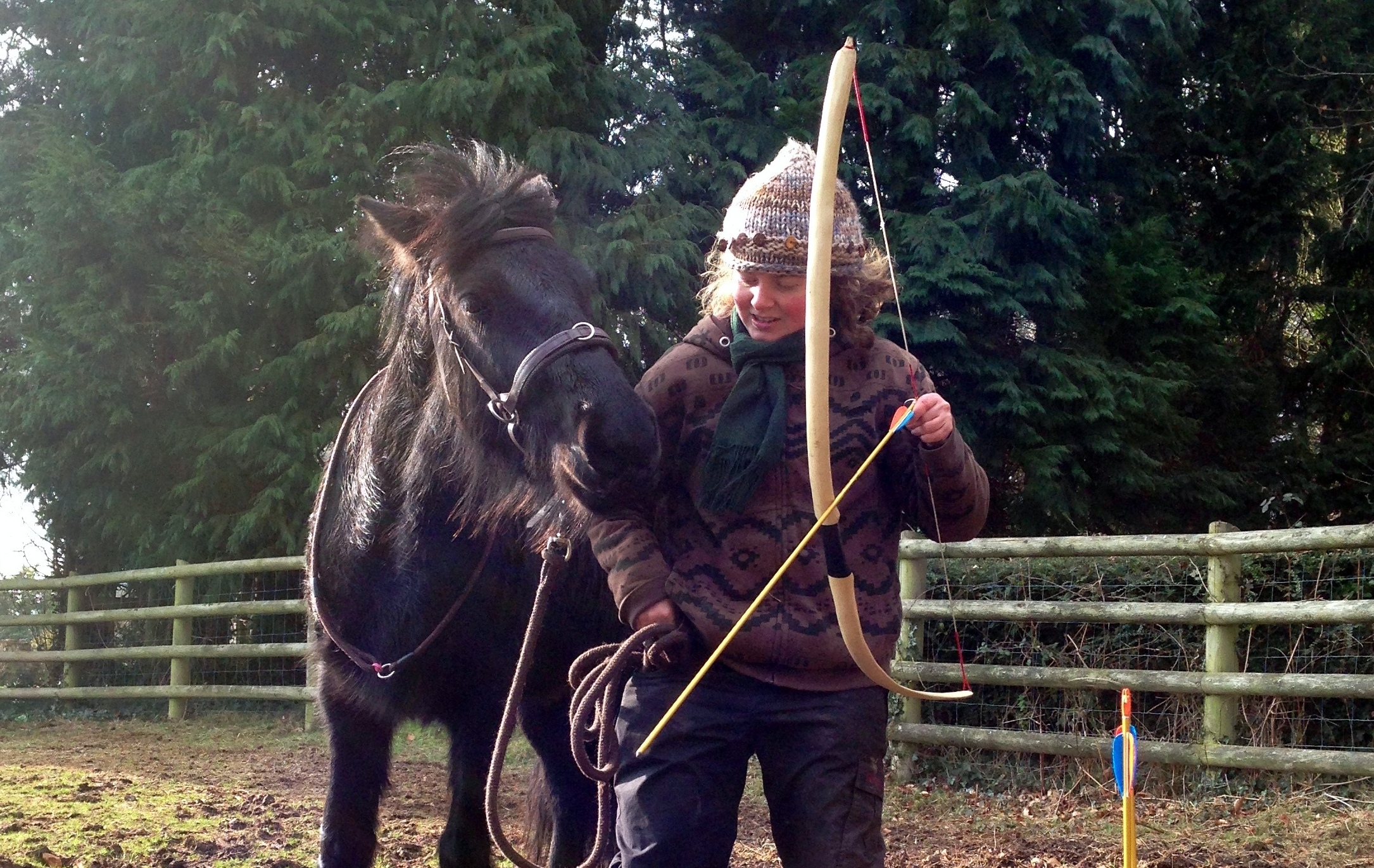 Some horses initially need to learn that they can let their guard down and experience pleasure and comfort in our presence. I have a nice video of the ponies relaxing in the mid morning sun. When I quietly approached the three of them, Ash, who is new to the group, briskly stood up to attention. I sat down next to Skylark and began to focus on mindfulness and meditation for ten minutes. During this time, Ash realised that he could lay back down and continue to enjoy his morning snooze. We can only speculate on the experience of any living being in comparison to ourselves, but I imagine that just like I was, they were feeling the beating of warming sunshine on their backs, and the sensation of a cool breeze to compliment this warmth. That is a feeling of hygge.
Ash may experience this feeling when he is with his herd mates, but is a little more on edge with humans, due to past prior experience of human interactions requiring him to do something, rather than just to 'be'. Over time, horses can learn to relax and indulge in those simple pleasures life has to offer, even when their humans are about. 
Other simple pleasures which horses can be introduced to are the enjoyment of human touch and of the mutual benefits of inter-species interactions. This also puts us at an even level to each other. To learn how to give over control can be a lifelong teaching for some of us. Of course there are times when it is important that we are the decision makers in certain situations, but to open up a dialogue and introduce some compromises can be incredibly empowering for our horses, ourselves, and for the horse/human relationship. This encourages a form of harmony which we only imagined could be achieved.
There is a calmness of spirit which can and should be cultivated if you want to introduce more hygge into your time with horses. Through this calm attitude we can make more progress together in a drama-free environment. Keeping this mindset also enables us to be more mindful of subtle cues and signs in our horses body language that they are still on board and comfortable with whatever activity we are taking part in.
The calmness and harmony we are encouraging in these moments is so valuable to both us and our animals. When we experience this we should be very grateful. I have stood in the ponies field, unscrewed the lid of my flask, poured myself a cup of my favourite tea into my favourite mug, and thought, "This really is as good as it gets."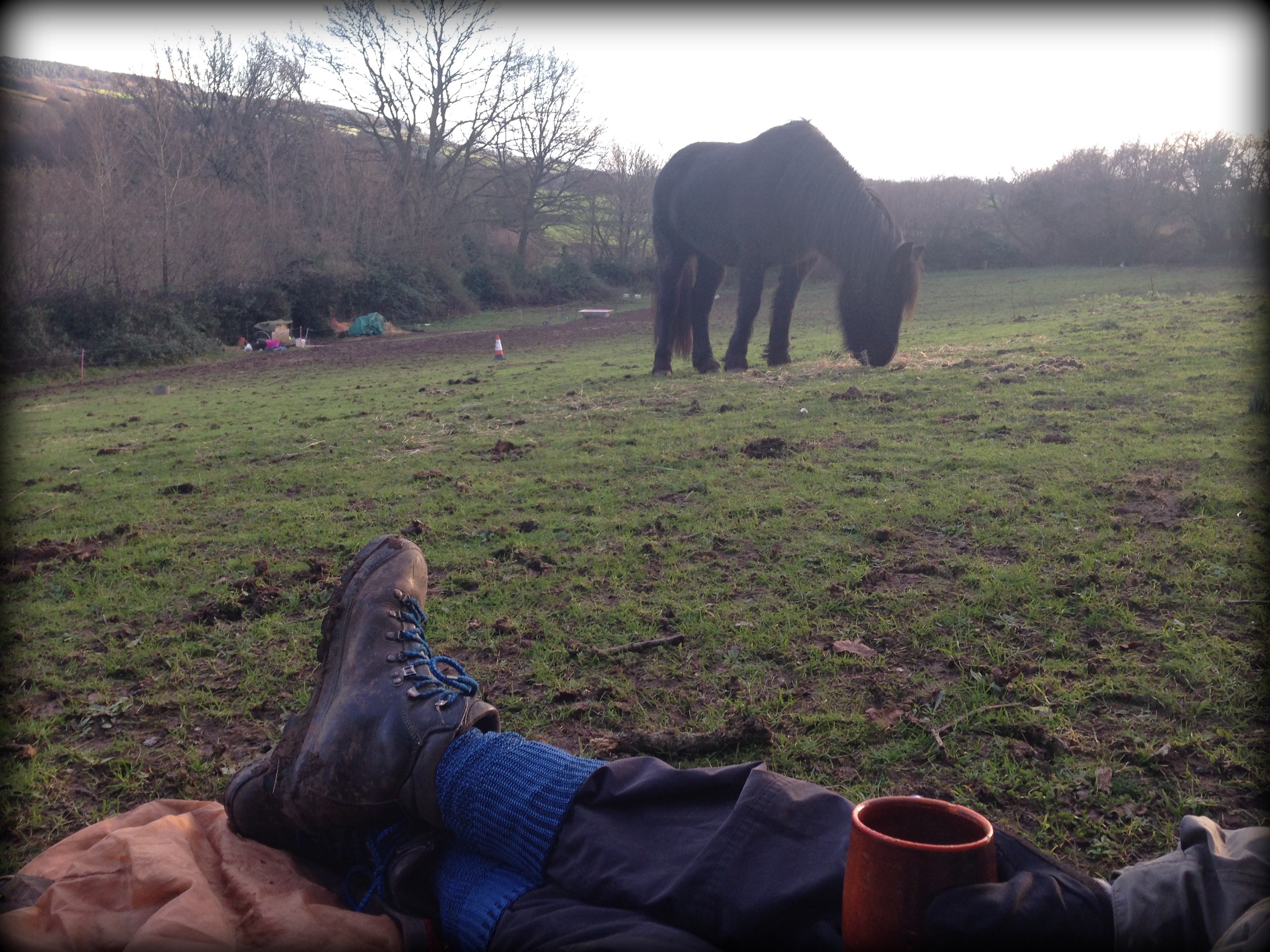 It is worth remembering that we can't always remain in a state of hygge. When you work hard to bring in the money to be able to cater for all of your horses' needs discussed above, it cannot always be a life of cosiness and comfort. But it is only through some stress, toil, turmoil and all that is anti-hygge, that hygge can be truly valued. Just as through experiencing sadness we might develop a deeper sense of the meaning of happiness.
After a whole day of physical exertion out in nature and with other animals, there comes a time when we need to go home and relax. Not much beats the hyggelig feeling of getting home, donning a pair of slippers, then putting your feet up on the sofa after a full day out in the fresh air with the horses. In my case the cat quickly intalls himself on my lap as well, purring like an engine. There is a feeling of satisfaction and accomplishment as you settle down into a comfort which is so much sweeter when you are physically tired from a full day. 
As you rest on the sofa you can nostalgically recount the memories you have collected through hours of outdoor adventures. Whether it is through early starts leading to exhilarating days at horse shows, a quiet day of picnicing and mutual grooming with your non-ridden equine friends, or whether it is through long trail rides up hill and down dale. Those moments are times when you, your horse, and likeminded folk are making the most out of life.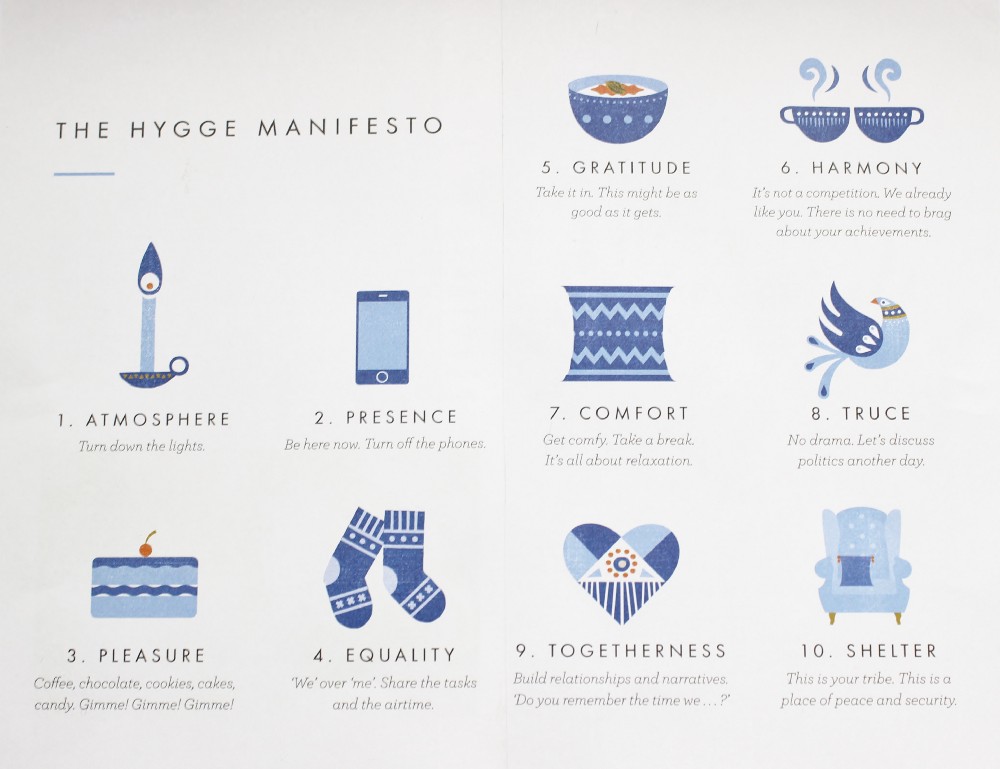 References: "The Little Book of Hygge - The Danish Way to Live Well" By Meik Wiking 
Categories: None
/